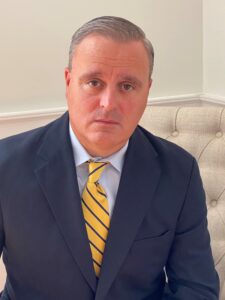 David D. Holahan is an experienced litigator representing clients in federal and state court actions and arbitrations in a broad range of complex commercial litigation matters. Mr. Holahan has first-chaired matters concerning securities fraud, breach of contract and fiduciary duties, partnership disputes, fraud, libel, business torts, products liability, civil RICO and employment disputes. Mr. Holahan's practice has a focus on business divorce matters, having lectured on, and litigated disputes associated with, withdrawing from, or seeking to dissolve, limited liability companies and other business entities.
Mr. Holahan regularly represents clients in numerous industries, including financial services, real estate, construction, information technology and insurance. Mr. Holahan has extensive trial experience at the state and federal levels, including in the District Court for the Southern District of New York, the Delaware Chancery Court, and the Commercial Division of New York's Supreme Court, New York and Nassau Counties, and has experience representing clients before federal and state regulators.
Mr. Holahan is particularly adept at developing overall litigation strategies and, where advisable, advising clients regarding litigation avoidance, such as resolving business disputes through negotiation and mediation. Mr. Holahan works efficiently on behalf of his clients by quickly assessing potential liability and exposure, including the viability of any available claims and defenses. Where appropriate and necessary, Mr. Holahan has negotiated and structured agreements with outside litigation funding firms, enabling his clients to litigate or arbitrate meritorious claims that would otherwise be lost where the client was either unable or unwilling to incur the expense of litigation.
Before joining Chelney Law Group PLLC, Mr. Holahan was a litigation partner at Tannenbaum Helpern Syracuse & Hirschtritt LLP. He also served as an associate in the New York offices of Weil Gotshal & Manges LLP and Kasowitz Benson Torres & Friedman LLP. Mr. Holahan received his J.D., magna cum laude, from Pace Law School in 2004, M.S. in Education from The College of St. Rose in 1994, and B.S. in Business from Siena College in 1991.
We handle serious matters for sophisticated clients. We understand that our clients' success rides on the work we do and we value the trust that our clients place in our firm. Although we are small enough to offer highly personalized attention to each case, we hold ourselves to the exacting quality standards that our clients expect from far larger law firms.