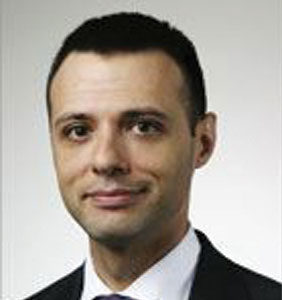 While practicing law for over a decade, Mr. Smaylovsky has successfully represented a variety of domestic and foreign clients involved in complex commercial disputes, including litigations in the federal and state trial courts, appellate courts, and arbitrations.  He has extensive experience both providing clients with pre-litigation advice and, once a suit is commenced, handling every stage of the commercial litigation process, from pre-trail motion practice, including motions to obtain provisional remedies such as injunctions and attachment of assets, through trial and enforcement of judgment.  Prior to joining Chelney Law Group PLLC, Mr. Smaylovsky worked at Orrick Herrington & Sutcliffe, an AmLaw 100 law firm, as a Senior Associate.  Representative engagements include:
Defending a loan servicer in a series of third-party lawsuits in New York state court related to securitizations of residential mortgage loans

Advising an investment bank in various disputes with counterparties to various mortality-linked derivative contracts.

Representing a prominent technology company in a New York federal lawsuit against Samsung alleging breaches of a licensing agreement and declaratory judgment.

Defending a foreign investment bank and its affiliates in New York state and federal court litigations involving claims for breach of contract, misappropriation of confidential information, violations of Racketeer Influenced and Corrupt Organizations Act ("RICO"), fraud, tortious interference, and other business torts.

Representing the majority partners in Delaware Chancery litigation against a minority partner in their real estate investment business, and asserting claims for reformation and dissolution of the partnership.

Defending a municipal authority in New York breach of contract action arising from early termination of interest rate swap transaction.

Representing premium finance lenders and life settlement investors in state and federal court litigation around the country involving claims on partially recourse and non-recourse financed life insurance policies, including asserting and defending against claims for breach of contract, fraud, unfair trade practices, RICO violations, and breach of fiduciary duty.

Representing an insured in an $100 million arbitration concerning a lender protection insurance policy which guaranteed loans collateralized with non-recourse financed life insurance policies.

Representing the buyer in Delaware Chancery litigation arising from the sale of an international auditing and certification firm, and involving claims of breach of contract, misappropriation of trade secrets, unfair competition, conversion, and other common law tort claims.

Advising the holders of bonds issued by Puerto Rico and corporations owned by the Puerto Rican government concerning strategic and litigation options in connection with bonds defaults.

Advising several electric cooperatives in separate disputes concerning sale and lease-back transactions.  
Mr. Smaylovsky graduated cum laude from New York University School of Law in 2004 and holds a B.S. in Industrial and Labor Relations from Cornell University.  He is fluent in Russian.
We handle serious matters for sophisticated clients. We understand that our clients' success rides on the work we do and we value the trust that our clients place in our firm. Although we are small enough to offer highly personalized attention to each case, we hold ourselves to the exacting quality standards that our clients expect from far larger law firms.